communicating bold visions
Individuals, organizations, and businesses highlight unique stories with
polished pieces that fit seamlessly into broader communication strategies.

some video samples:
science!
apple orchards!
academic research!
high quality
from
start to finish
Scripting, scheduling, and strategy consulting with you and your teams.
Sourcing locations, talent, crew, and equipment for smooth productions.
Editing to create cohesive, compelling stories and sharing them worldwide!
course production
for Dartmouth +
opera, engineering, paleontology, environmental science, and more…
HOURS OF VIDEO and graphics
LEARNERS REACHED WORLDWIDE
studio + location shoots directed
multicam studio baking shoots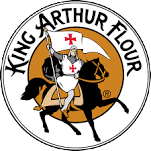 engagements online and in-store
co-director, videographer, editor
feature length documentary
labels, libraries, and activism